Category Archives:
Interior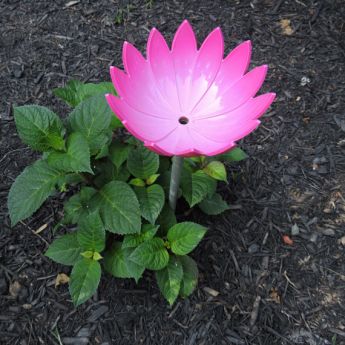 Deep Drip Watering Stakes help in the watering and fertilization of your plants at the roots, in addition to better oxygenating the soil. Deep Drip deeper saturates the ground around your plant allowing the roots to grow deep and strong. This device is designed to work with a hosepipe, flood irrigation, or together with your automatic landscape drip system.
Use of deep drip watering stakes require method of methodical alertness and addition to the manufacturer's instructions. Deep drip watering stakes have been intelligently designed to keep beautiful trees and plants healthy by watering them directly at the roots. It is also a modern means to conserve 50% of outdoor water usage and a perfect process of protecting the environment. The watering stakes have multiple holes in the shaft, having an internal mesh filter, so that the water can flow deep down to the roots of the trees or plants keeping dirt and rocks away. The water stakes are most eco-friendly because these are usually constructed with ABS plastic which has almost 15+ years of life span.
The Many Benefits of Deep Drip Watering Stakes-
When connected to a drip line, Deep Drip Watering Stakes is one of the most powerful devices to get oxygen, water, and fertilizer to your plant's roots quickly and efficiently.
Deep Drip conserves water as 100% of the water directed to the plant goes deep into the ground, without