How to Find the Best Rodent Control Service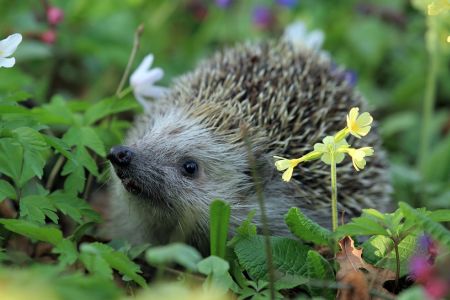 If your company addresses the rodent infestation problem from multiple angles such as sealing up entry points, neutralizing their pheromones and scent of direction, decontaminating entire space and cleaning up any possible health hazard rodents have left behind, your house can become completely rodent-free and stay rodent-free.
So how to find the best rodent control service that can provide you an effective solution for your rodent infestation problem? Let's find out.
1. Look for a licensed, bonded, and insured company
This is the one simple step you have to follow to find authorized rodent control services in your area. Ask your rodent proofing services to provide a copy of the license. State Department of Agriculture is responsible for licensing rodent and pest control services. A valid license ensures that a company has met minimum requirements to operate in the state and passed the various inspection tests, and has knowledgeable, skilled, and trained staff. Also, make sure that your rodent control company is bonded and insured. A bonded and insured company means you are protected in case any damage occurs to the property, and you will not be held liable for claims in case of accidents.
2. Experience in rodent control
Ask your rodent control firm about the experience in rodent control industry. Look for a company which has few years of experience under its belt. Because it takes years of experience to develop an understanding of how a building is structured, where rats can enter in building, where the rats are more likely to hide, and where rat control treatment is most likely to be effective. This knowledge and expertise help rodent control service to understand your rodent infestation problems better and provide the best solution to your problem. An experience rodent control company knows what to do exactly.
3. Read reviews
Read online reviews of past clients. It will give you a fair idea about the expertise and quality of the work of a rodent control company. Find out what do clients have to say about the company. Consistent positive reviews, recommendations, and testimonials suggest that the company has done a good job in the past. You can also contact organizations such as the Better Business Bureau or the States Departments of Agriculture to determine if complaints have been filed against the company for misusing pesticides. Check the better business rating of the company. Top rated rodent control companies are most likely to provide better services.
4. Ask for references
It is the best way to find out whether or not a rodent control firm delivered to their promises. Request your company to provide a list of references. If your company tries to avoid it and pressure you into immediately signing a contract, then you can consider it as a red flag. Ask for references and contact them to find out if they are satisfied with the service provided by the rodent control company. Does the rodent control company turn up when they called? Does the company back its work? It will give you an exact idea about the reliability of the company and whether you can trust them or not.
5. Get quotes
Once you have found names of licensed, certified, experienced, and reputed companies, it is time to get quotes from these companies. Every company aims for the complete elimination of rats from your house, but their methods may be different. Therefore, get a written contract and find out what is included in the package. Ask your company about the cost and warranty. Compare what each company has to offer you. Most companies would love to provide free estimates. Obtain several estimates from prospective companies, compare them, and choose one with the best value.
So these are the five key tips you can use to find the best rodent control services in your area.