Important Questions to Ask Before Hiring a Commercial Locksmith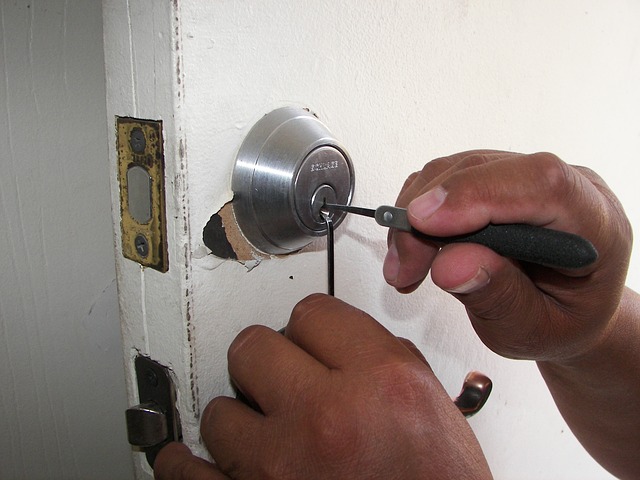 The service of a locksmith is imperative as far as all buildings are concerned. Whether it is an industrial unit, a commercial establishment, or a residence, the locking systems must be perfect. Otherwise, there will be no safety nature for the building, and it will not be fit for human habitation. One cannot live peacefully in such a building. Hence, making the locking system perfect, and for this, one will need the expertise of a skillful and specialist locksmith. That said, to find out an expert Toronto commercial locksmith, you must search through the internet.
Important Questions to Ask Before Hiring a Commercial Locksmith
•  As you are hiring a Toronto commercial locksmith, the practical way to make sure about the professional competence of the agency is to check whether they have a membership in the Ontario Locksmith Association or Canadian Security Association. If they do have a membership, then that clarifies the point, as these are the principal professional associations in Canada.
•  The company must have hands-on experience in various locksmithery tasks such as restricted master key systems, panic/push bar repair and installation, high-security locks, geared continuous hinges, 'do not duplicate' keys, door closer repair and installation, keypad locks, and keyless entry systems, car/fob access systems, mortise locks/cutout, and installation, commercial door installation and repair, etc.
•  You must check and find out whether the company is ready to give an on-site estimation free of cost. This point is imperative because if you are not satisfied with their quote, you will not have to spend without need. Remember, there will be companies who charge for this.
•  The employees of the company must be trustworthy. These people will have to enter your home or office for installing or rectifying the locks, and hence must be reliable. You must check with the company management about this point. The company must be aware of the social life of the employees, and for this, they must conduct a regular background check.
•  It's a must that you must get professional customer service. You should check and confirm whether the company is ready to give such a professional service.
•  Some of the leading locksmith companies will be ready to solve your lock-related problems at the earliest, whenever serious problems occur, even though they usually work by appointment. Hence, you must talk to the management and get this point confirmed.
Points to Check While Hiring a Locksmith Company
Without a proper lock system, your property, possessions, etc., will not remain safe. It's only practical that in our time, the chase for anything begins and ends on an internet search, and it is the same as far as the subject of finding a commercial locksmith is concerned.
•  The main points that you will have to take into consideration are the experience, efficiency of work, the quality, and the involved costs. If there is the right proportion as regards these three points, you can hire such a locksmith company without any hesitation.
•  For instance, if you see that a locksmith firm has more than a decade of practical experience, then surely, you can consider it as a top company. The point here to note is that only when the customers give their endorsement, a company will be able to survive for such a long time.
•  The other points to consider are whether the company has won any awards, how many positive reviews the customers have given, whether the company is background checked and verified, whether the company provides practical training to its employees more often, whether the company is licensed and insured, whether the company offers swift and prompt mobile locksmith services both for residential and commercial purposes, etc.
•  Top Toronto commercial locksmiths offer a 90-days guarantee for their work. Besides, there will be a guarantee for the hardware installed by the company for 12 months. Customers can expect swift action in case if there are any problems as regards the hardware or in the installation process.
How to Find a Talented Commercial Locksmith?
Locating a perfect Toronto commercial locksmith is not a tiring task these days because of the advent of computers and the internet. However, although you will find a lot of commercial locksmiths, you must pick the most efficient company. If you find that the company has completed several projects, then you can deem the company as a superior and professionally managed company.