Prefinished Vs. Unfinished Wood Floors What Should You Pick?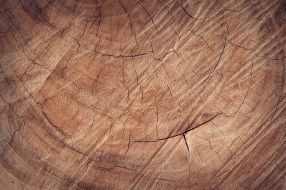 While renovating your home, the to-do list can be never-ending. In this process, picking up the perfect flooring for your house may seem straightforward and quick. But with so many options of wood floors in Scottsdale, the decision will take longer than you expect. People often get confused between prefinished and unfinished wood floors. To help you pick the suitable one for your house, we have discussed these flooring types below.
Unfinished Wood Flooring and its Advantages
Unfinished wood means raw hardwood, which is installed, sanded, and refinished on-site. The on-site installation process ensures these floors are highly customized. These woods are available in a variety of species and natural color variations. You can add a personal touch of stain color, sawn profile, inlays, and borders and apply varied flooring styles to different rooms, using the same basic wood. It comes with a protective layer giving it a more authentic look. This wood is easier to refinish whenever required, and the added inlays make the perfect flush with the rest of the floor.
Prefinished Wood Flooring and its Advantages
Factories coat prefinished wood flooring with polyurethane even before hitting the shelf. If you want to skip the hustle and want the floor ready after immediate installation, it is a perfect option to opt for. It is ready to use after installation because factories complete the sanding process well before packing the products. If you are renovating the floors of only certain parts of your house or any other place, it is a more convenient option. It is also better for flooring in improvement projects. It is more durable and more uniform to color and straining. The anti-scratch coating makes the floor more resistant to surface damages.
Prefinished Vs. Unfinished Wood Floors
To help you decide on a perfect flooring option for your home, we have listed below what separates the two choices.
Prefinished floors are ready to use after installation.
The on-site flooring gets finished using oil-based polyurethane at the site itself. In this method, the homeowner has to wait for some days or even weeks before moving your furniture. The floor is vulnerable to scrapping even if it appears dry. The prefinished floor is ready to move in just after installation.
• Prefinished woods use lesser VOCs.

VOCs are Volatile Organic Compounds that are considered to be carcinogenic. When you choose unfinished flooring, the oil-based polyurethane gets applied at your home, due to which you and your family are at risk of smelling and breathing in the vapors of harmful resins and solvents. Whereas in the case of prefinished wood, all this process takes place in the factory.
• Unfinished Floors offer more choices, and enormous renovations prefer unfinished woods.

The unfinished wood floors in Scottsdale provide a wide range of choices. As discussed earlier, these woods can be customized too. Refinished woods come with a definite species and stains. Although for a small space, the prefinished products are more budget-friendly. Thus for large buildings and workplaces, contractors recommend unfinished floors.
• Cleanliness

Prefinished floors have micro-bevels on edges, while these are absent in the unfinished ones. The grooves present in the on-site floor create gaps, which makes dirt-trapping easy, and cleaning becomes harder. Cleaning the finished floors is more seamless in comparison, but you still need to take measures to protect the floor.
• Repairing

In case of dents or scratches, a floor repair is necessary. The repairing process is faster if you have a prefinished floor. It is because an unfinished floor needs to be repaired or refinished by a factory. Since the on-site flooring is often custom ordered, later on, finding a match can be difficult. So we recommend storing some extra boxes of flooring while you place an order so that repair work may become easy.
An edge of an unfinished floor is that it can be restored and fixed multiple times. The prefinished floors can be sanded only once or twice because of the thicker polyurethane layers by factories. So a deep sanding is required, which also increases the labor cost.