Why You Should Hire Professionals for Your Fire Damage Repair?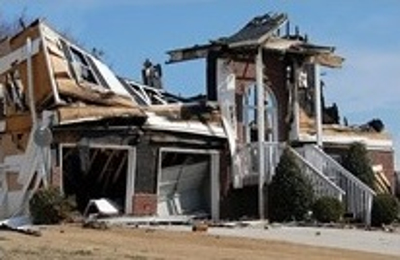 Sometimes despite the best of intentions, ACCIDENTS HAPPEN. They come in all sizes and forms, including fires. If you understand what fire damage is and how to go about finding the perfect fire damage repair company for your needs, the difficult process of dealing with a fire can be made a bit easier.
What Are Some Common Causes of a Fire?
The origins of most fires is often simple, often involving things that can happen in any home. You many need the services of professionals in fire damage repair due to causes such as:
•  Electrical Equipment and Faulty Wiring – Fires can start from faulty and damaged equipment, like a toaster with a frayed cord. Overloading power sockets or extension wires and power boards can also cause fires. Be proactive and have an electrician come and inspect your home for faulty wiring.
•  Cooking Equipment – Stoves left unattended.
•  Heating – Portable heaters can ignite fires in curtains, couches, and clothes. Keep them at a distance from anything that can catch fire. Winter also brings an increased danger of fires. Stray logs, sooty chimneys, and holiday decorations all pose a risk.
•  Candles – Unattended candles can topple over and set fire to things. Even its naked flame can set fire to anything close by, like drapes and hanging objects. Keep a tab on candle use and put them out once they have served their purpose.
•  Curious children – For some reason, these little humans are wired to be attracted to a pretty flame. Keep all flammable items out of their reach and teach them about fire safety.
What do Fire Damage Repair Companies Do?
Fire damage repair needs to be done quickly to reduce the effects of acidic soot and smoke damage. The first 24-48 hours are critical and are known as "the golden hours."
Inspection
The first thing a fire damage repair company will do is come and conduct an inspection. They will see that the property is safe enough to start work on, and they will inspect exterior and interior damage. For the latter, they will evaluate things like:
●  What can be restored and what needs to be discarded
●  Smoke and soot damage
●  Items that have decreased life expectancy
●  Sentimental value
●  Loss of use and loss of value
●  Estimated time of completion
Securing the perimeter
This includes fencing off the property and boarding up structure openings. If there's extensive roof damage, this will mean sealing off the roof to protect against the weather during fire damage repair.
Removing debris
You will not have to hire a different company to remove debris. The fire damage repair company has you covered. After their evaluations, they are the ones who know what to keep and what to chuck. If they find the presence of asbestos in your property, they will arrange for its safe removal.
Mitigating further damage
Believe it or not, at this stag of fire damage repair, water is the enemy. The repair and restoration company will work to dry out the structure to prevent mold and corrosion by conducting a water mitigation process.
Clean up & smoke smell removal
This is the most extensive part of fire damage repair. The team will use a variety of equipment and cleaning agents to do the job. You can expect all surfaces to be given a thorough clean and any items that have been packed out are restored to their pre-loss condition.
Construction and restoration
Consider this stage the final stage of the facelift. The fire damage repair team will work hard to restore the building to its pre-fire condition. This includes replacing things that have been removed, like roof replacement, drywall replacement/ painting, replacing fixtures, floor material, and rebuilding damaged sections.
How to Find a Fire Damage Repair Company
Do your homework
Eenie-Meenie-Minie-Mo will not cut it. Ask around for recommendations. Chances are you know someone who knows someone who has hired a fire damage repair company. Ask about their personal experience or a personal referral. Look at a few at a time, compare reviews, practices, and prices.
Visit the companies in person
After you have made a few phone calls and checked out fire damage repair company websites, it is time to visit them in person. There is no replacement for this. Visiting a brick-and-mortar allows you to build rapport with the people behind the brand. You have time to get all those niggling questions off your chest. You might even discover things not mentioned on their company website.
What to Ask a Fire Damage Repair Company
While you are making your rounds, you need to ask the right questions. Ideally, you will want a company that has been established for a while and can prove an outstanding track record. On the other hand, do not discount companies who are new to the game. New fire damage repair companies often go above and beyond to make a good impression on clients. So, whether you are going for the top dog or the underdog, here are a few things to find out:
●  Are they bonded, licensed, and insured.
●  Have they worked with your insurance company – If not, look for an alternative service provider or negotiate with your insurance company.
●  Do they have a list of previous clients – If they are a new fire damage repair company but have taken on lots of happy clients, you may want to take a shot with them.
●  Do they perform restorations – some contractors only work on new jobs.
●  How long will the work take – you will have to find a temporary home to stay in while the repairs are done, so know beforehand how long you can expect to be away.
If your home or office has been victim to a fire, it is best to call in professionals who are experienced in fire damage repair. Do not risk your health or that of your family by attempting restoration on your own.